Arty Lobster Silver Pet Pendant Jewellery
2cm tall/long sterling silver sculpture of your pet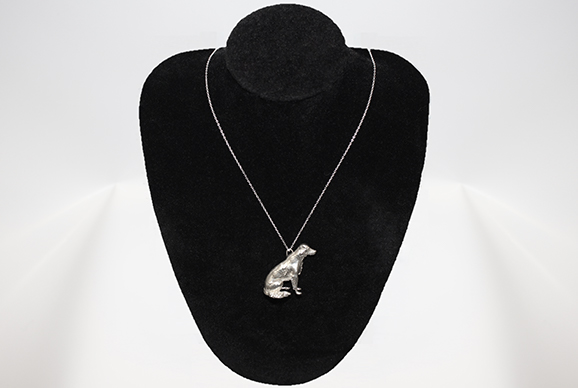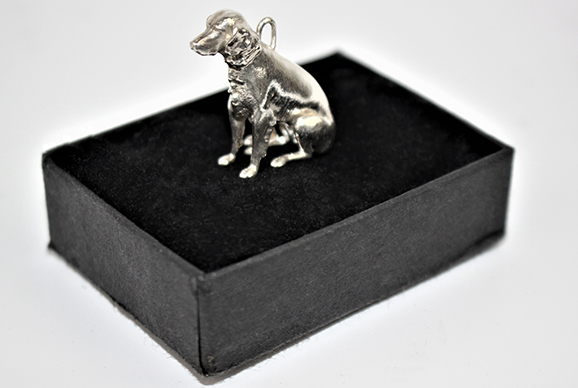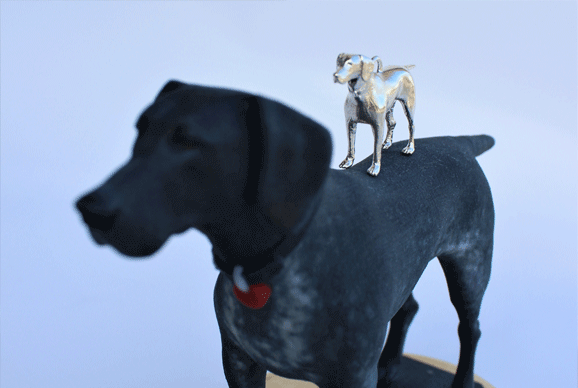 After getting a fully personalised sculpture of your pet, many customers order our sterling silver pendant. Now you can bring your pet with you everywhere! If we have already made your sculpture, it is very easy to order, as we will use the existing model. If you are a new customer, we will need about 10 photos of your pet to make your personalised pet pendant. This product is sterling silver, about 2cm high (sitting) or long (standing).

If we have made the sculpture already, a silver pendant costs £150. If we have not yet made you a sculpture, you will pay £195 for this.
Just £150 if you are already a customer
Our silver pet pendants are suitable for:
Pet memorials

Gifts

Unique ornament

Remembering a cute puppy
We make the best pet sculptures in the world
High quality

Our sculptures are an excellent likeness and made in beautiful full colour stone.

Simple process

Just give us 10 photos and we'll do the rest

Customer Satisfaction

We pride ourselves on providing great customer service and a great product. We offer a 100% satisfaction guarantee.
Get started!

Order a pet pendant for £150/195
Get started!
Order a full colour pet sculpture for £195 + £3 P & P